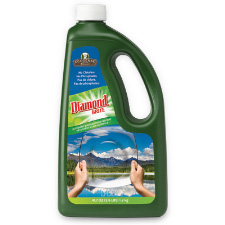 Melaleuca has been great for my husband and I over the last year! We love most everything we try, but I would have to say that Melaleuca's Diamond Brite Dishwashing detergent is the reason I love Melaleuca the most. Our clear glasses never have one spot on them. It works amazingly well. We do have a nice dishwasher, but our secret is the Diamond Brite.
Hmmm. I can't just stop with Diamond Brite, here are a few of the other Melaleuca products that we love:
*The Chocolate Access Slam – my husband and daughter drink it every day.
*The mint and raspberry Access bars.
*The Vitality pack of vitamins.
*The Tub N Tile.
*Sol-U-Mel – Can't tell you how many times that has come in handy with a little 3 year old in the home.
*Melaleuca Oil – Both my husband and I get cold sores. They are miserable, but if I put the oil on it goes away twice as fast and doesn't spread half as big!
We love Melaleuca products!